Anton Maskeliade is an experimental electronic musician and producer, who plays music and visuals with the leap motion gesture control technology.
He is the winner of Contemporary Art Awards for achievements in the field of electronic music and has performed at different venues (ranging from clubs to museums) around the world: New York, London, Paris, Barcelona, Stockholm, Moscow, including the biggest international festivals such as Glastonbury (UK), Fusion (DE), Pohoda (SK). 
Maskeliade is recognized by the worldwide media: The Guardian, Noisey, Ableton, Leap Motion, as well as biggest media from Russia: Rolling Stone, DjMag, Afisha, Colta, Snob, LAM. Some of them listed him as one of the best Russian electronic musicians. 
He shared stage with Moderat, Mouse On Mars, Matthew Herbert, Emika, The Herbaliser, The Glitch Mob, Dub FX, Moritz Von Oswald.
2016
27\11 Moscow, Russia
"The best new music from around the world"

The Guardian, UK

"Gesture Wizard"

Ableton

"Amazing"

Snob Media, RU

"Shows are always extremely imaginative & entertaining"

Russia Beyond The Headlines, RU/UK

"Performances that are leaving the audience stunned"

IndieHoy, Argentina

"Anton Maskeliade creates the music of the future"

Dekrentenuitdepop, NL
Main from the Blog
The Blog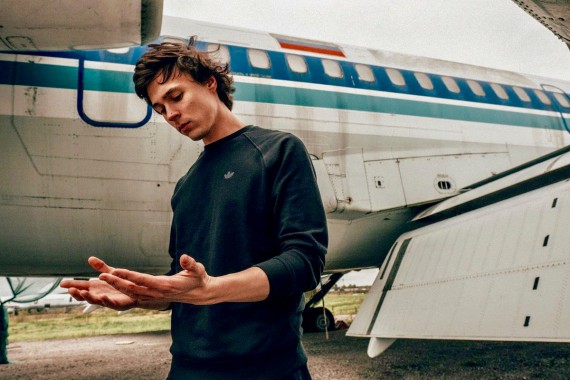 Album / Gigs / Music / Press / Street Studio
Far From Moscow music media recently published a big article featuring Anton Maskeliade. David MacFadyen wrote about newest LP "O", Maskeliade`s teaching in Glinka school and his Street Studio social project.
01/30/2017
Maskeliade Street Studio is a unique social project that took place at several major festivals. The meaning of the street studio is to create music with random passersby on the spot by using acoustic instruments and voices. Anyone can join, play an instrument or take the microphone to sing or read whatever he or she wants. Maskeliade, together with the other musicians, is collecting these samples and sound pieces on the fly and combine them. Participants are immediately engaged in the experience, thus becoming artists themselves. After the festivals, digital albums are released and sent to all the participants of the street studios. 
Anton also held a workshop in the Nikola-Lenivets art park where he coached 6 people for the upcoming Moscow City Day street studio. For more information and photos check facebook page.